From 17 thousand to more than 200 thousand pesos it can cost a night at Hotel de la Ville, located in the historic center of Rome.
This costs one night at the hotel where Peña Nieto was captured in Rome
Enrique Peña Nieto was caught leaving a hotel in the center of Rome , Italy, in the company of his girlfriend, the model Tania Ruiz.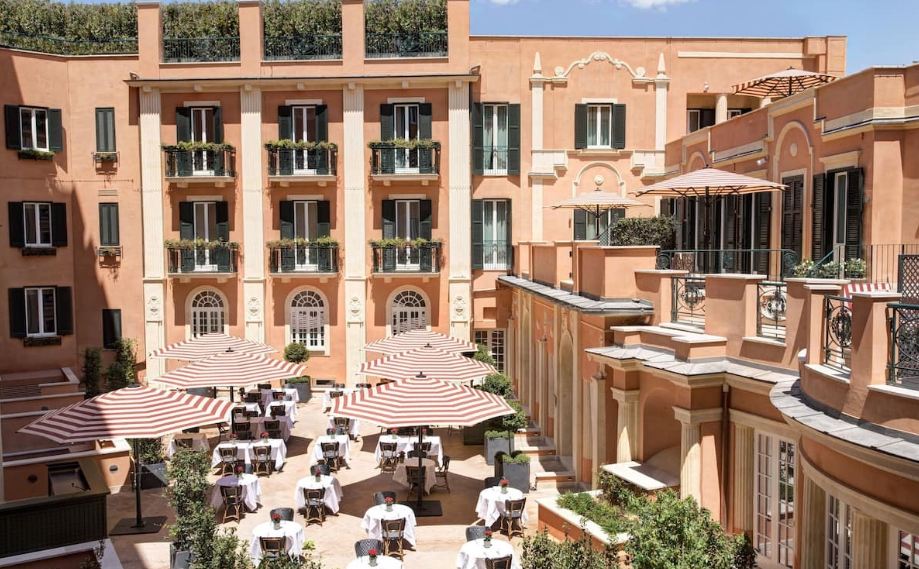 The cost of one night at the Hotel de la Ville varies according to the needs of the guest: from 17,390 pesos you get a "superior" room for 2 people, with a bed in 28 square meters; up to a 103 square meter suite, with panoramic views, at a cost of 227 thousand 804 pesos .
The premium room costs 18,811 pesos .
There is the "Deluxe" option (photo below), at 23,503 pesos per night, with taxes and fees included.
With the junior suite the cost rises to 29,332 pesos:
Or there's the grand junior suite, with a terrace, which costs 33,597 a night :
While an executive suite, with 58 square meters, reaches 44,971 pesos:
If this last suite has a terrace, the cost increases to 59 thousand 188. But if in addition to a terrace it has a panoramic view, it rises to 104 thousand 683 pesos .
The most expensive suite reaches 227 thousand 804 pesos per night:
The Hotel de la Ville is located in the historic center of Rome .
Through social networks, videos were shared where the former president is observed, leaving said hotel , and boarding a taxi, when a group of people brand him as a "thief."
The first video shows the former governor of Mexico, while apparently hiding behind the hotel wall.
"He was standing waiting for his taxi when I recognized him and he no longer knew (sic) how to hide… he only stuck his head out to look at me that I told all the people that he was the former president of Mexico and that he is a thief. # EnriquePeñaNieto @gabyserrar ", is the text that accompanies the video of the user @ karenytv3 on Twitter.
When leaving the hotel and boarding the taxi together with his partner, the woman who is filming the scenes, yells at him: ' thief '!
" The thief is already leaving . To be president that little … haha ​​in a taxi, everyone has what they deserve, they are going to put you in jail … they are going to pay for everything ", is heard in the background.