Four men face US federal law charges of conspiracy to traffick cocaine. They acted as part of an online sales ring that operated under the name Insta. The group made millions of dollars selling cocaine on the darknet, including Whitehouse Market, and mailing it.
A team within the Drug Enforcement Administration began investigating Vincent Cuomo, Abraham Elliott, Paul Engstrom and Joseph Krieger in October 2020. The group is accused of selling cocaine on the dark web. In addition, investigators say Engstrom tried to hide the drug money using cryptocurrencies.
"You can't get there with a simple Google search," said a current DEA investigator. "The Darknet sounds like a very scary place, and often it can be." so the agent continues.
The group is accused of working from two hiding spots in the Las Vegas Valley. One is on the Silverado Ranch near Bermuda Road and the second is in a warehouse near McCarran International Airport, the police report said.
Investigators believe the team placed thousands of orders in U.S. envelopes. Postal Service has packaged Priority Mail and sent it through the agency's postal system.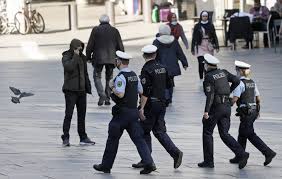 "They will go to extremes to avoid getting caught," said the DEA agent. "They may go to every post office in the Valley just to drop one package to try not to attract attention, but they do it on a large scale anyway."
The logs show that the group placed a load of orders at the post office on 1801 N. Martin Luther King Boulevard in North Las Vegas. During the drop-off, DEA agents observed Krieger "dropping several envelopes in the mailbox in front of the post office".
Over the course of several months, DEA agents and local police monitored the men who came and went from hiding places to local post offices.
Investigators believe the group placed nearly 3,300 orders between February 2020 and the end of May, according to court documents. Total sales are estimated at more than 44 pounds of cocaine, with proceeds of at least $ 1.9 million in the past four months alone.
Investigators wrote in court documents that thousands of customers left reviews on Whitehouse Market and confirmed at least 2,000 purchases.