The Saudi Arabia Welcome vaccinated travelers. The Saudi Arabia welcome the vaccinated travelers. Saudi Arabia allowed international travelers after 17 months.
According to the Saudi government, the borders opened after 17 months, covid-19 cases have to decrease, that's why the Saudi government decided to open their borders from 1 August 2021. The Saudi government announced that only those people allowed in Saudi who are fully vaccinated. Fully vaccinated is mandatory for all foreign tourists.
The ministry of tourism of Saudi Arabia (KSA) will also announce that the vaccination for not only foreigners, this is also mandatory for the nation. Also, those people who travel by flight show there a vaccination certificate also. PT-PCR test with negative result in 72 hours. Those people who have not shown their certificate and (KSA) test with negative result in 72 hours they are not allowed in flights. If they are foreigners and also Citizens of Saudi. The ministry of Saudi announced that mandatory condition. If people wanted to get a visa of Saudi Arabia, they can apply for it from this websitevisitsaudi.com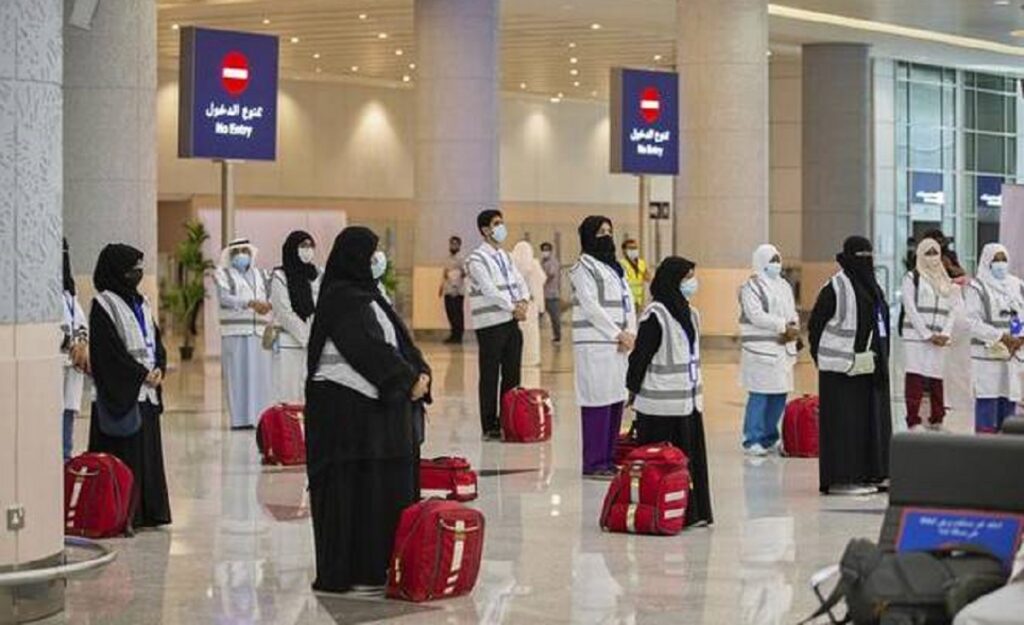 As well as, those people who are the citizens of Saudi Arabia has added their data of Vaccination in new electronic portal. The government of Saudi Arabia announced that the citizens of Saudi have been banned for visiting in red list countries. India also in this red list also the United Arab Emirates(UAE), Yemen, Iran, Libya, Turkey, Afghanistan, Armenia, Ethiopia, Somalia Congo, Venezuela, Vietnam and Belarus are also in the red list countries. Saudi Arabia has registered more than ,523000 Covid-19 cases, 8213 with death so far.
Saudi Arabia allow for Umrha and hajj. Because millions of Muslims come to Saudi for Umrah and hajj. Every year, the hajj pilgrimage generates $8 billion and Umrah $4 Billions, in 2010 and 2019 , the average numbers of pilgrims in attendances was 2.4 Million, it is the biggest source of earning in Saudi. That's why Saudi faces economic deflation, Saudi allows foreigners without quarantine.